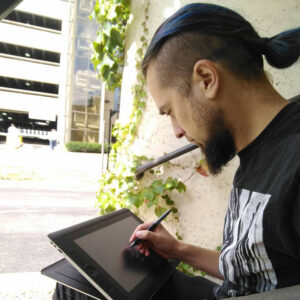 My name is Desislav (Dex) Iliev and I am a Graphic, Web and Motion Designer with a proven ability to work all various aspects of design, traditional branding, marketing, and advertising, as well as, web design and motion graphics/animation.
I have significant experience managing print and interactive projects, in-house staff, and freelance designers. I have excellent design aesthetics and efficient time management skills. I enjoy finding creative solutions through technology and design, while maintaining superb quality and within budget.
I am passionate about emerging technology, branding, marketing strategies, and new design trends.
MY SKILLS

Web Design / Web Development

Print Design / Layout

Video Editing / Animation

Digital Art / Illustration

Photography

Branding

Marketing

Project Management
TOOLS I USE
Illustrator | Photoshop | InDesign | Dreamweaver | After Effects | Premier Pro | Audition | XD | Axure | HTML | CSS | Php/MySQL | JavaScript | WordPress | D3 | MS Office | Windows | Mac OSX